SUCO hydrogen pressure switches and pressure transmitter 
Hydrogen is one of the most important alternative energy sources of the future and will continue to grow in importance. A versatile energy source that can be used for the generation of electricity, heat and fuels.
SUCO pressure switches and pressure transmitters reliably and safely monitor the pressure e.g. in hydrogen electrolysis, in compressors, in high pressure storage tanks and gas cylinders, in pipelines, in vehicle technology, on fuel cells or hydrogen engines, in valve technology and in the equipment of H2 filling stations and H2 tanker vehicles, … and many more.
Pressure switches and pressure transmitters of the SUCO group of companies with the brands SUCO and ESI have been used for many years for pressure monitoring of hydrogen and oxygen. We have used the experience gained and the requirements of our customers to develop new pressure transmitters and mechanical pressure switches especially for hydrogen. High pressure ranges up to 5000 bar, explosion protection according to ATEX, hydrogen compatible sensors made of titanium and housings made of 316L are some innovations that have been incorporated in these series.
Mechanical pressure switches
SUCO has been manufacturing mechanical pressure switches for liquids and gaseous media for many decades. Also the use with hydrogen has a long tradition with us. Mechanical pressure switches are always used when reliable and robust, but cost-effective monitoring of pressures is required, whether to monitor the minimum pressure in lines or gas cylinders, or to close safety valves or shut down compressors if maximum pressures are exceeded. Our modular pressure switch system allows an enormous variety of variants. Especially when used in series products, this allows us to adapt our pressure switches to your requirements.
Optionally available ATEX / IECEX certifications, IP6K9K, a high overpressure safety and an extremely robust design, which can also be used under strong vibrations or unfavorable environmental conditions, enable a long service life and safe monitoring of your limit pressures.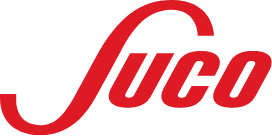 Pressure transducer and sensors
The ESI hydrogen pressure transmitters are turned from a special titanium alloy for the measuring cell and the wetted parts from a titanium block. Thus the sensor is manufactured without seals, high pressure cells from 1000 bar we even manufacture without welding seams, which helps to avoid any weak points especially for the use with hydrogen. This material has successfully passed the hydrogen compatibility test according to ISO1114-2:2017 in accordance with the European regulations EC 79/2009 and EU 406/2010.
The combination of titanium sensing elements with SoS sensors has a long tradition at ESI, this material choice allows the construction of a long term stable sensor that has a high accuracy. Our measurement ranges up to 5000 bar make this transmitter the preferred choice for use on hydrogen storage tanks and pipelines. But we also offer the same technology for low pressures and also in vacuum measurement applications. We are convinced that ESI pressure transmitters are the right choice for use with hydrogen.
With optional Atex approvals, marine approvals and a wide range of different analog and digital signals – up to USB connection – ESI offers a broad portfolio that is unique in the field of hydrogen pressure measurement technology.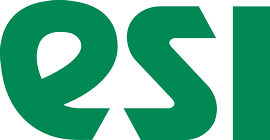 We are a reliable and innovative partner worldwide at your side. In addition to our standard products, we offer customised solutions and tailored components for almost any application in which pressure or temperature needs to be reliably and safely monitored, measured or controlled.
Over 70 years of experience in pressure montoring
100% EOL test of all products
Compliance with numerous national and international
standards and certifications, such as ISO 9001: 2015
Large selection of connectors and threads
Protection against overload, overvoltage or short circuit
IP protection classes up to IP6K9K and high temperature tolerance (-40°C … +125°C) against extreme cold / heat
Ready-wired and moulded pressure switches
PLUS pressure switch with safety function against cable break
and short circuit